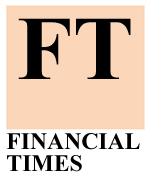 The Financial Times, in a recent article, "Argentina has talent but a lack of investment cash," discussed Argentina's investment environment, the opportunities available to enterprising entrepreneurs, and the challenges in starting a new company.
According to the article, while Argentina has impressive talent, innovative thinkers, and an educated, relatively inexpensive workforce, access to start-up capital is difficult to come by. A lack of faith in the banking system and a historically unstable currency has resulted in a small stock market and limited trust in banks.
Endeavor Entrepreneur Jessica Trosman and other business owners note that while it's not impossible to come by cash in Argentina, it's more difficult to find investors who add value to the company. As a result, they often turn to international funding sources, which in turn creates other challenges.
"'What hit me worst here was the crisis of 2009. Mine is a very international brand,' [Trosman] says, sitting in the flagship store in an upmarket Buenos Aires shopping centre where once 60 per cent of her customers were tourists. Now it is 20 per cent. 'I got to the stage when I couldn't stand it any longer. I could keep things going, but I wanted to be able to focus on what I want to do,' she says. That includes growing her brand abroad (she still oversees international strategy)."
Another Endeavor company, Globant, also looked internationally to grow its business.
Endeavor Entrepreneur and Globant co-founder Néstor Nocetti notes that the software developer and information technology company "saw a niche: running a business for US and UK clients, but from Argentina. That means competing with Indian outsourcers, but Argentina has time-zone advantages and comparable labour costs." The article notes that Globant has been profitable from the start, mostly because their first client, EMC knew some of the founders, but still "took a leap of faith."
Argentina has a talented, well-educated workforce. Referring to the fact that many Argentines are descendants of European business owners, Alejandro Mashad, Managing Director of Endeavor Argentina notes, "We have entrepreneurship in our veins." He emphasizes that "accessing a network of contacts and finding mentors are crucial," especially since there are so many barriers that entrepreneurs must overcome in Argentina.
While there are considerable challenges to starting a business in Argentina, there are new resources available. The article notes that the city of Buenos Aires has created a program to provide financial assistance to entrepreneurs. Additionally Staples, which bought OfficeNet from Endeavor Entrepreneurs Andy Freire and Santiago Bilinkis, has begun a support network and offers deals on office supplies for new ventures.
The article sums up by quoting an Argentinean entrepreneur who found he "could open a business in under a week in the US, but it took six months in Argentina. However, he says, 'there are advantages too…There are great opportunities for those who [take the] risk.'"